Prices
Users of smartphones, 
Click here to see prices !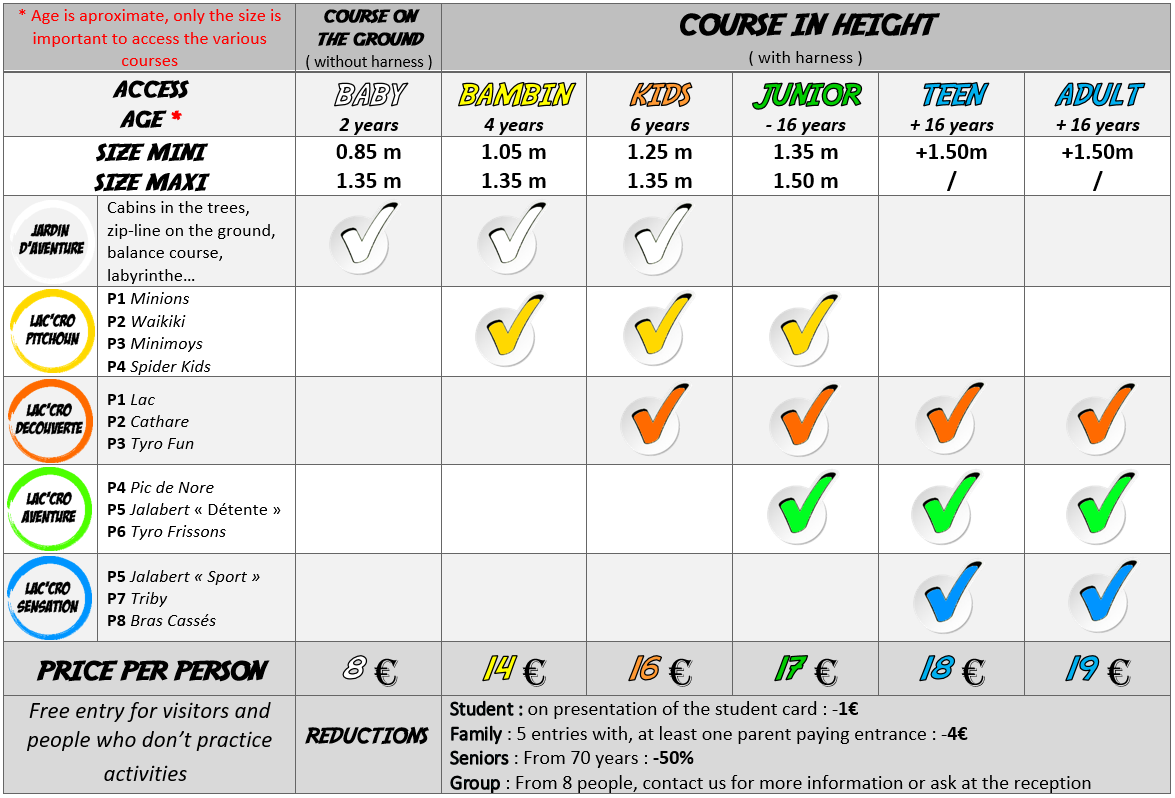 SPECIAL ANNIVERSARY
Tables are at your disposal, it is up to the organizers to provides cakes, drinks… and that can be stored at the reception during the activity.
From 8 children paying, there are a promotional rate: free entry for the chil who celebrating his or her birthday, and discount price for other children.
SPECIAL BACHELOR PARTY
From 8 paying entries: applicable promotional rate & free entry for the future married partner.
Possible additional activity, for more information, contact us.
SPECIAL GROUPS
Company, association, school trip, birthday, sports club, leisure center and others, contact us to have an adapted offer to yours requests.
We accept
Timetables
Off period, we open on reservation (contact us)