The tree climbing entry gives unlimited access to the courses for at least 4 hours of activity [variable according to formula, period and attendance]
Adults can choose their formula: it is not compulsory to take the Sensation formula.
RESERVED FOR CHILDREN FROM 0.85 TO 1.35M


Unlimited access – Under the responsibility and supervision of an adult.
Games specifically determined according to their tastes, stimulating wonder!
Reserved for children from 2 years old who want to play adventurers, they will discover footbridges to cross, nets, tunnels, perched huts, labyrinth, etc…
Two COURSES without equipment to taste the first sensations, with balance workshops, obstacles, climbing and several zip lines close to the ground. Come and take up Gigi's challenges 🦊

To share between children and adults:
Venture on these first courses and experience the same sensations as the great adventurers! 😀
THIS PACKAGE GIVES ACCESS TO PREVIOUS COURSES + FOLLOWING COURSES
DURATION ~ 1h30
FOR A TOTAL OF :
Course A « MINIONS »
A first course at 1m from the ground, designed with games accessible to all so that everyone can find pleasure there. Accompanying persons will be able to help them from the ground if necessary since they will have access to the lifeline and carabiners of their adventurers. Reassuring for all!
Walkway, log rope bridge, zip line, swing…
Course B « WAIKIKI »
A real acrobatic course to discover the first sensations of height, zip line, footbridge, climbing wall, net…
Course C « MINIMOYS »
These adventurers will take a little more height, up to 3m from the ground, and will be able to enjoy the different games, at their own pace and without fear, by developing their notions of balance. Scooter, net trampoline, slackline, rope bridge…
Course D « SPIDER KIDS »
Course specially designed for those who appreciate speed. Our pitchouns will be able to set off on a crossing of zip lines and may be surprised by some new games. Toboggans, bridge, huts, trunks…
Course E « MERLIN »
Come and discover the latest favorite course of our pitchouns « MERLIN » specially designed for adventurers who appreciate height and aerial walks! Our little adventurers will climb the Excalibur sword of our Cathar knights before attacking the castle and descending the crazy slide: unique sensations guaranteed 😉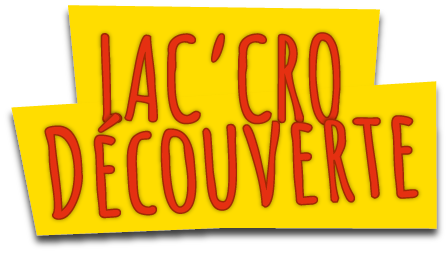 THIS PACKAGE GIVES ACCESS TO PREVIOUS COURSES + FOLLOWING COURSES
DURATION ~ 2h00
FOR A TOTAL OF :

Course 1 « LAC »
Ideal for discovering aerial sensations and gaining confidence. Have fun at your own pace and without risk: victoria bridge, footbridge, large net, zip line…
First inevitable but surmountable sensation at the slackline above the void!
Course 2 « CATHARE »
You will gain a little altitude and you will taste the sensation of height: swing, barrels, double zip lines…. which will allow everyone to put themselves in good conditions to tackle the next high perched courses.
Course 3 « TYRO FUN »
A short refreshing zipline course thanks to its water jet nicknamed the Aqua Tyro.
A moment of sharing and sliding that will make you want to go back!
WEARING GLOVES IS STRONGLY RECOMMENDED
THIS PACKAGE GIVES ACCESS TO PREVIOUS COURSES + FOLLOWING COURSES
DURATION ~ 3h00
FOR A TOTAL OF :

Course 4 « PIC DE NORE »
Welcome to a new dimension… You will discover more than 15 more aerial games which will provide immediate sensations: height, balance, speed… 30 m flying board unique in Occitania, sledding, zip line, or even the big net for an aerial ride in the above the park…
Course 5 « WALKWAY »
You will carry out new, completely innovative workshops in the region, you will gain altitude at more than 17m from the ground, cross the Lac'Cro Parc footbridge and discover a dizzying crossing on a scooter followed by a zip line of more than 100 M!
Course 6 « TYRO CHILLS » The ❤️ hit of many adventurers!
Attention 3. 2. 1: take off immediately!
Course of several ziplines including the Mega Tyro from more than 200M TO MORE THAN 20 M HEIGHT for a dizzying experience.
A hair-raising acceleration: STRONG SENSATIONS guaranteed! Come and try it, you will come back… The view is breathtaking 😉
WEARING GLOVES IS STRONGLY RECOMMENDED
THIS PACKAGE GIVES ACCESS TO PREVIOUS COURSES + FOLLOWING COURSES
DURATION ~ 3h00
FOR A TOTAL OF :

Course 7 « JALABERT »
To the delight of our adventurers, the difficulty will be accentuated on new games + high and + technical: a climbing wall will be waiting for you but also an aerial bike to achieve the final sprint and the big toboggan descent…
Course 8 « TRIBY »
We will have to draw on the reserves. A more physical course! You will need all your senses to succeed: strength, balance, agility, courage… You will discover: Jane's famous jump, the infernal ropes, the upside down ladder, and many other surprises… No zip line here: athletes will be challenged!
Course 9 « BROKE ARMS »
For the brave adventurers & athletes of Lac'Cro Parc, this course is a real challenge: exceptionally difficult, many will give up before the end 😏. Will you be the warrior of Lac'Cro Parc?? Hanging plates, trapezoids, warriors rings…